Locker room designs are evolving to meet the needs of a growingly diverse population. Gender-neutral spaces that are both efficient and welcoming to all identities are gaining acceptance in communities across the country. A prime example of that change can be found in police stations and other public service buildings. Not only are these new spaces optimal for existing staff, they allow chiefs to hire the most qualified individual knowing that their facilities will accommodate all candidates.
The population shift is evident throughout workforces in both the private and public sectors. Take police officer rosters, for example. In a role that's been traditionally male, police forces are now making strides to more accurately reflect and represent the communities they serve. Law enforcement professionals are seeking and hiring more females in addition to more people from the LGBTQ communities. According to an article by The New York Times, the New York Police Department's roster has seen an increase in LGBTQ-identifying officers by the hundreds.
Along with the diverse rosters comes a need for facilities upgrades. It's important to create workspaces that are open and welcoming to all employees and prospective employees. We have worked with a number of communities to design more inclusive police stations and other government buildings when the time for new construction or renovation arises. These new spaces flex to accommodate all persons rather than having to create separate facilities for males, females and non-binary individuals. There's also a more efficient use of space with gender-neutral locker rooms. We don't make them larger than they need to be. There are individual rooms with private shower and bathroom facilities. It's an environment that's more efficient, non-judgmental and more welcoming.
So what does a more welcoming space look like? We recently designed a new police station in Baraboo that includes gender-neutral locker rooms with individual bathrooms, showers and changing rooms. Each staff member has the exact same amenities. The resulting privacy and discretion erase any stigma attached to publicly revealing gender by choosing a binary bathroom door. It also eliminates the discomfort non-binary staff may feel when asked to select a locker room that doesn't truly reflect their identity.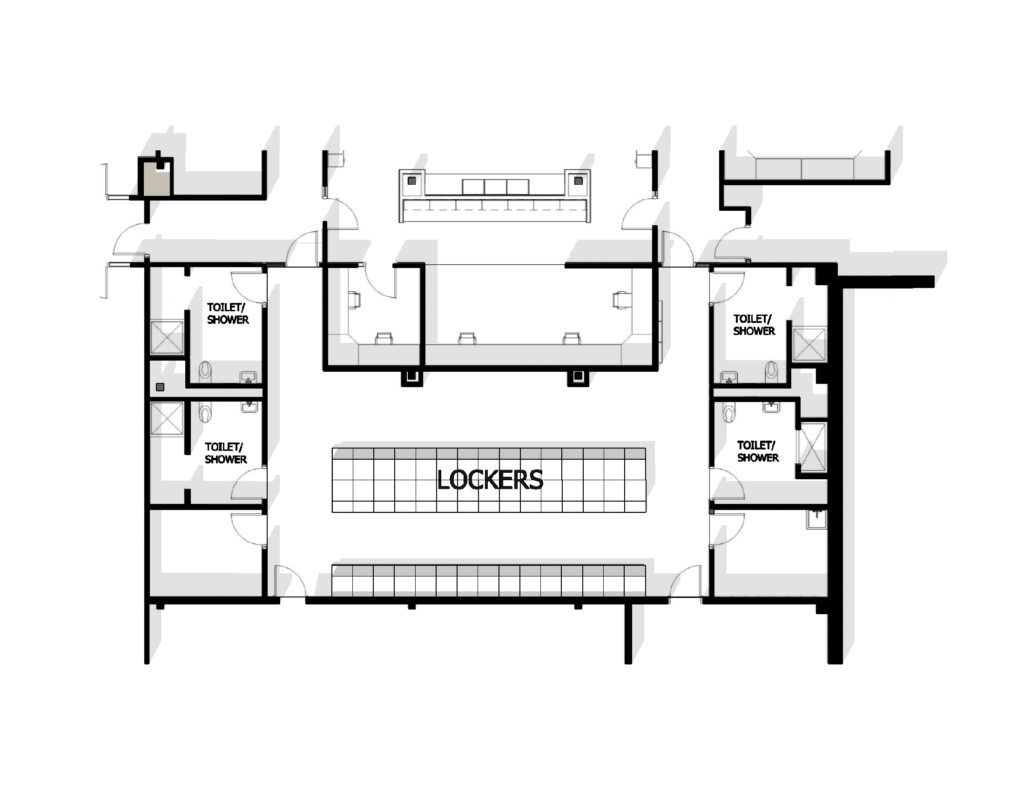 Gender-neutral facilities align with the expectations of current and future generations by accommodating men, women and individuals who do not identify with binary gender categories. "We have not had any issues or concerns from the staff and we feel they are comfortable with these new accommodations," said Rob Sinden, Baraboo Chief of Police.
"We're extremely pleased with the new building. The locker rooms are working exactly as planned," said adds Sinden. "We have an increased number of female officers and we're set up perfectly for any future shifts in gender."
If you have a question or would like more information about our gender-neutral projects in the public sector, please contact me at John.Sabinash@zastudios.com